How do I decide on a design?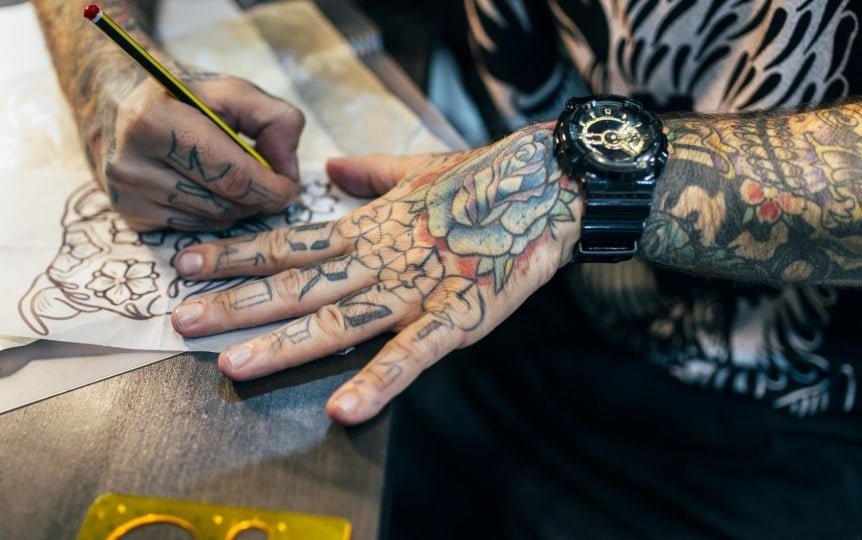 Tattoo is important part of life. Everyone must come to a decision seriously.  So everyone must think in the slowest way about design of it. What aspects should be considered in sketch before tattooing?
Design of tattoo must reflect your life style or thing you like. For example, dancers may make tattoo in the form of shadow of a ballerina; office worker may make picture in form of his favourite book. You mustn't tattoo image of something, what is far from you. It is a real problem, because tattoo is part of person. Think about stiles you like.
Don't choose big designs if you want to make small tattoo. It will be very difficult to make all details of large work on a little part of a body. And it will make chance of spoiling higher. This rule works in the situation of massive tattooed picture. Every design is for the each size. Otherwise tattoo will be spoiled, so your skin and look will be spoiled too.
Choose universal design. Don't think what you will not change with time. Your interests will grow, your hobbies will change. Your tattoo must be universal. You must like it in all moods. Crying, laughing, happy or sad you must please your tattoo. Tattoo must be comfortable every day, hour and moment, because it is part your life.
Timely find value of this design. If you don't want your tattoo to mean something find uncial sketch, draw it yourself or buy it. If your tattoo needs meaning then speak with specialists of signs. Remember, that in every country every tattoo has own uncial meaning. You should keep in mind meaning of design of your tattoo in all places you visit.
Where can you find ideal design? As it was said, you can choose ready sketch from internet. This variant is free. But all internet designs are not new. It is possible to meet man with the same tattoo. It is not fun and pleasantly. This fact can make opinion about you worse at times. This variant has the least money, time and moral expenses.
If you have good skill in drawing, you can do picture for tattoo. But you must find information about stiles and stile of your tattoo master. It is free too. You can mirror every think and idea, every concept and figure. This is your place for imagination!
When you have money, you can order personal design. It will be drawn by a professional tattoo artist or drawer. It will be new, cool and unusual. It is possible to work with professional drawer on your design. But it is not cheap service. You must think, what is more expensive for you.
Think good about your design, then you will like your tattoo for a long time.